Not a programmer? Not a problem.
Machine Learning for all.
MAGELLAN BLOCKS makes Machine Learning simple.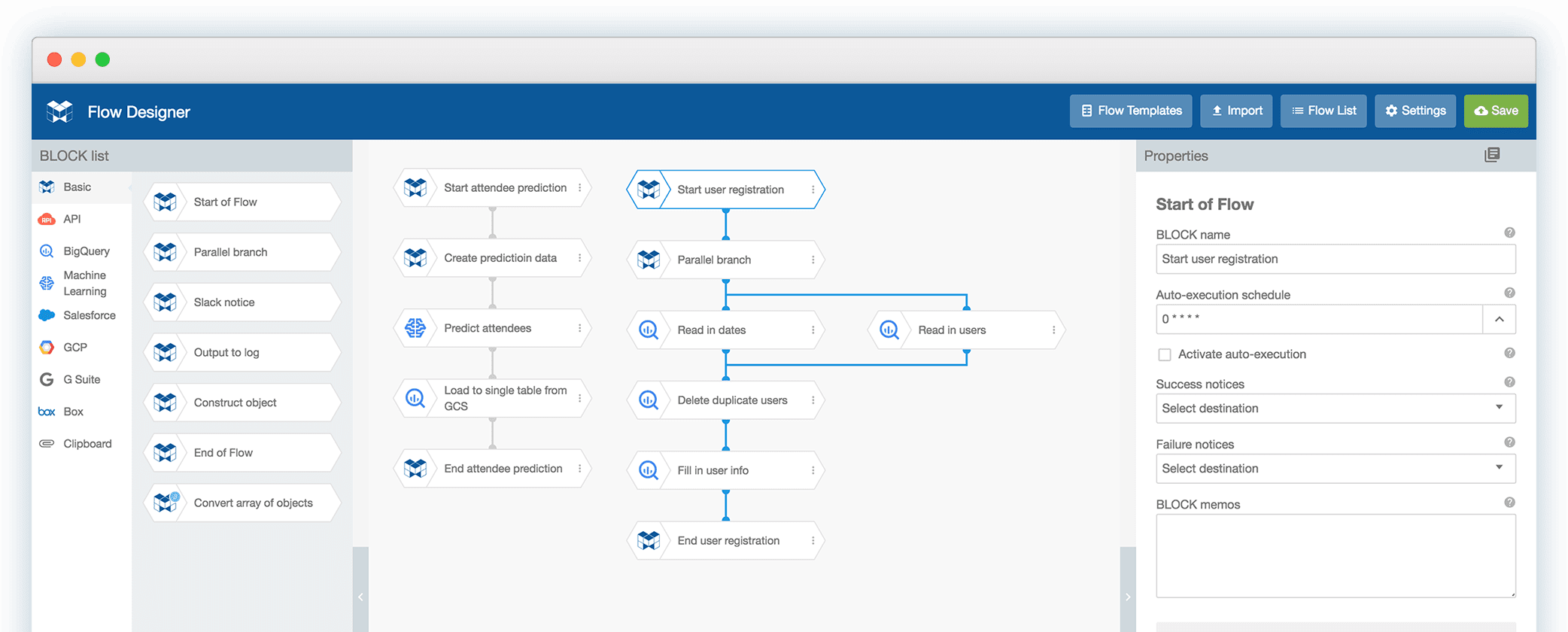 It's as simple as
connecting blocks.
Just prep your data and connect on-screen blocks.
That's all it takes to start building powerful Machine Learning and data analysis systems.
We've prepared all sorts of blocks for you to use—no programming experience required.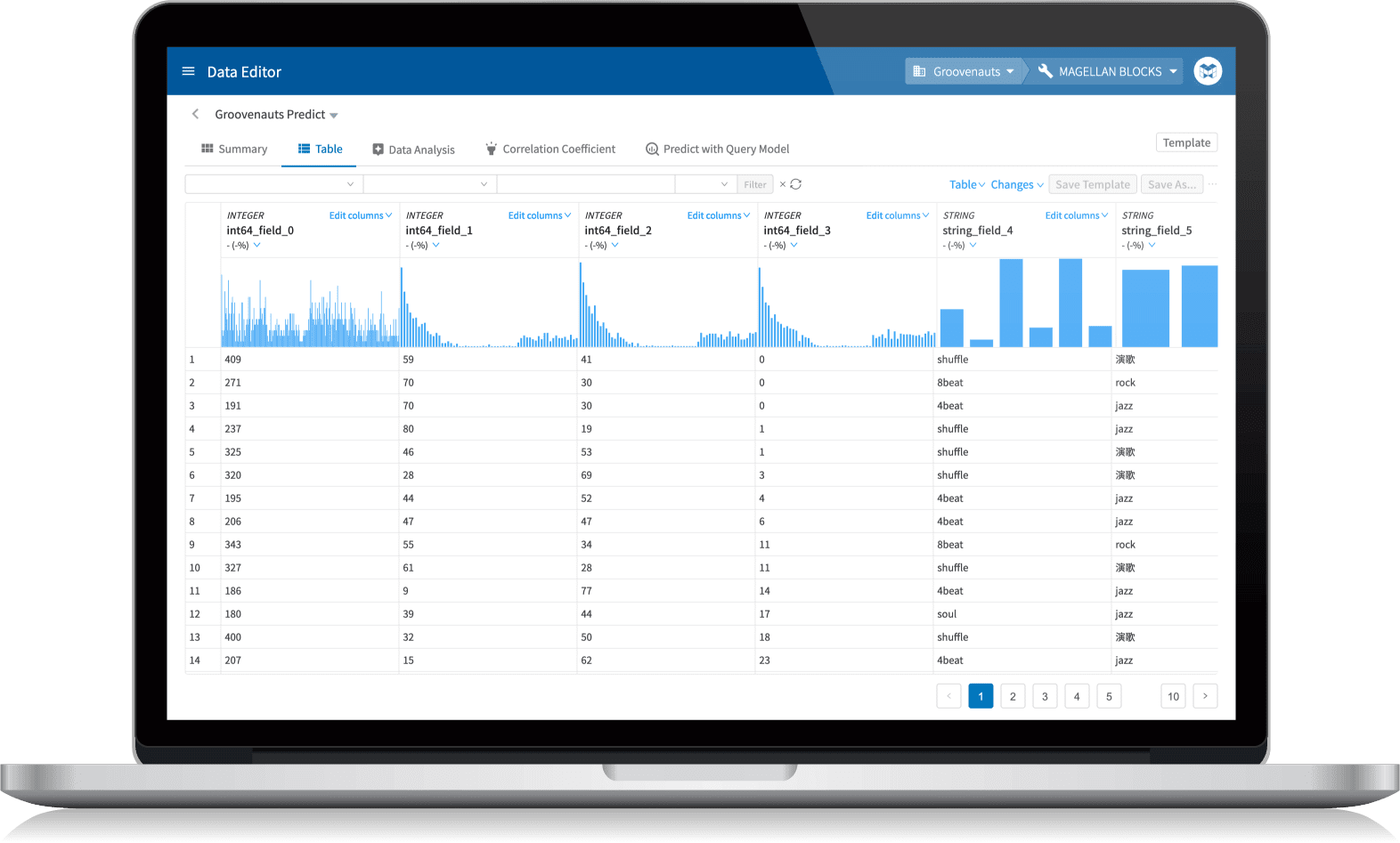 Choose the services
you want to use.
Train a variety of Machine Learning models with a Model Generator.
Connect blocks to process Big Data and make predictions on a Flow Designer.
Gather data for training your models and store it into the cloud with a Data Bucket.
Mix and match from the five main MAGELLAN BLOCKS services to create the perfect system for your company.
Flow Designer
Connect blocks into data flows
Model Generator
Train machine learning models
Data Bucket
Collect your data into the cloud
Text Search Engine
Create FAQ/text search systems
Auto-Transcriber
Transcribe video and audio files
Don't just rely on outside experts.
Get more by building it yourself.
Our mission is to democratize Machine Learning and
overcome the idea that Machine Learning is too difficult or expensive.
To give businesses the tools to make data-driven
decisions themselves, without the need for expert help.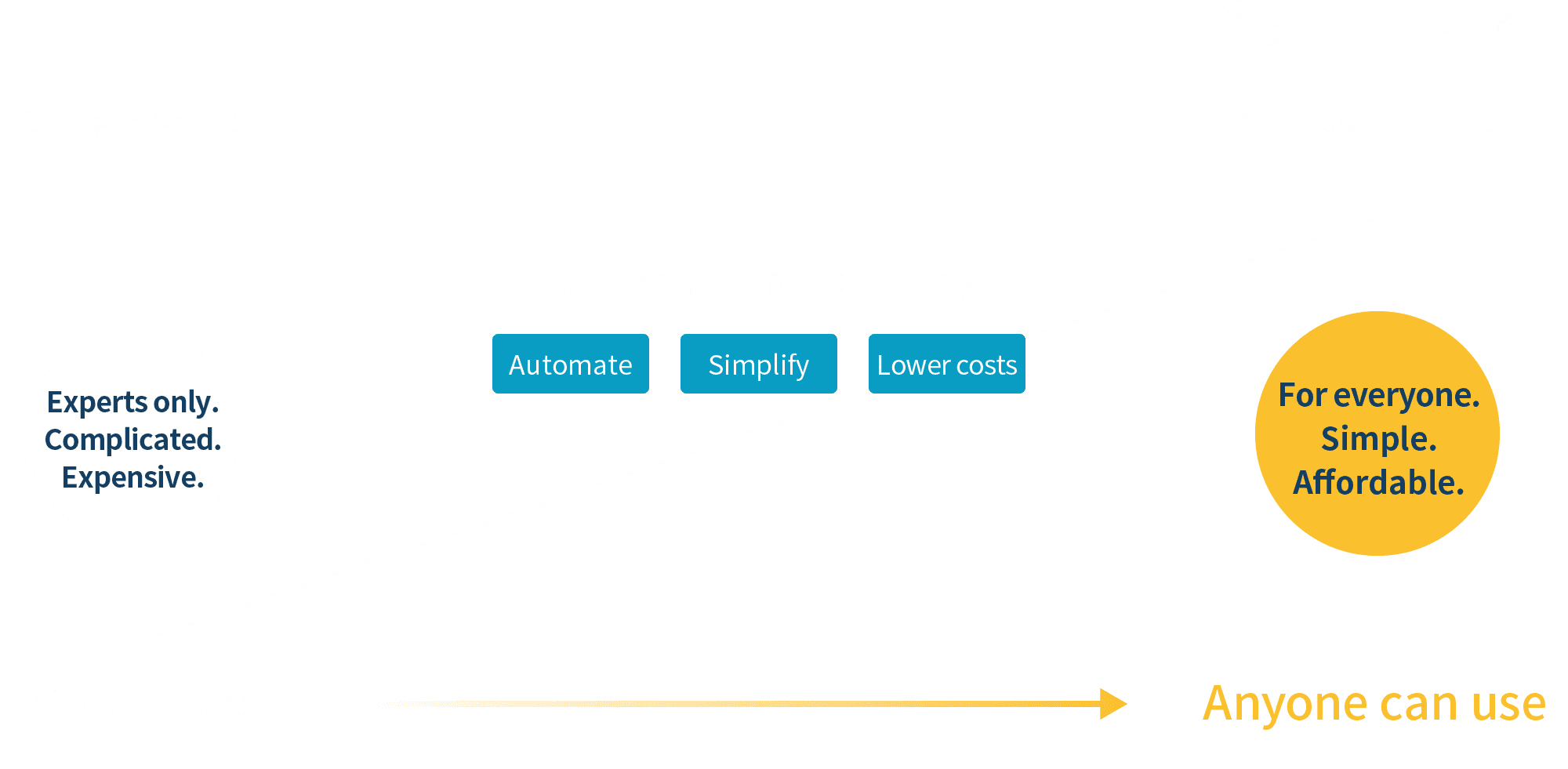 Companies are seeing success with BLOCKS.