Use Case: Automatically respond to in-house queries with over 80% accuracy to lower burden on support staff.
Background
When workers at Sompo Japan's business locations across Japan had questions regarding insurance plans or office procedures, they would search using a text search system created and managed in-house. If the documentation suggested by the search system didn't help solve the problem, the workers would need to contact support directly.
However, the system wasn't very accurate at suggesting useful answers, which meant the support team had to spend a lot of time dealing with in-house queries. Sompo Japan was looking for a better way to deal with this problem.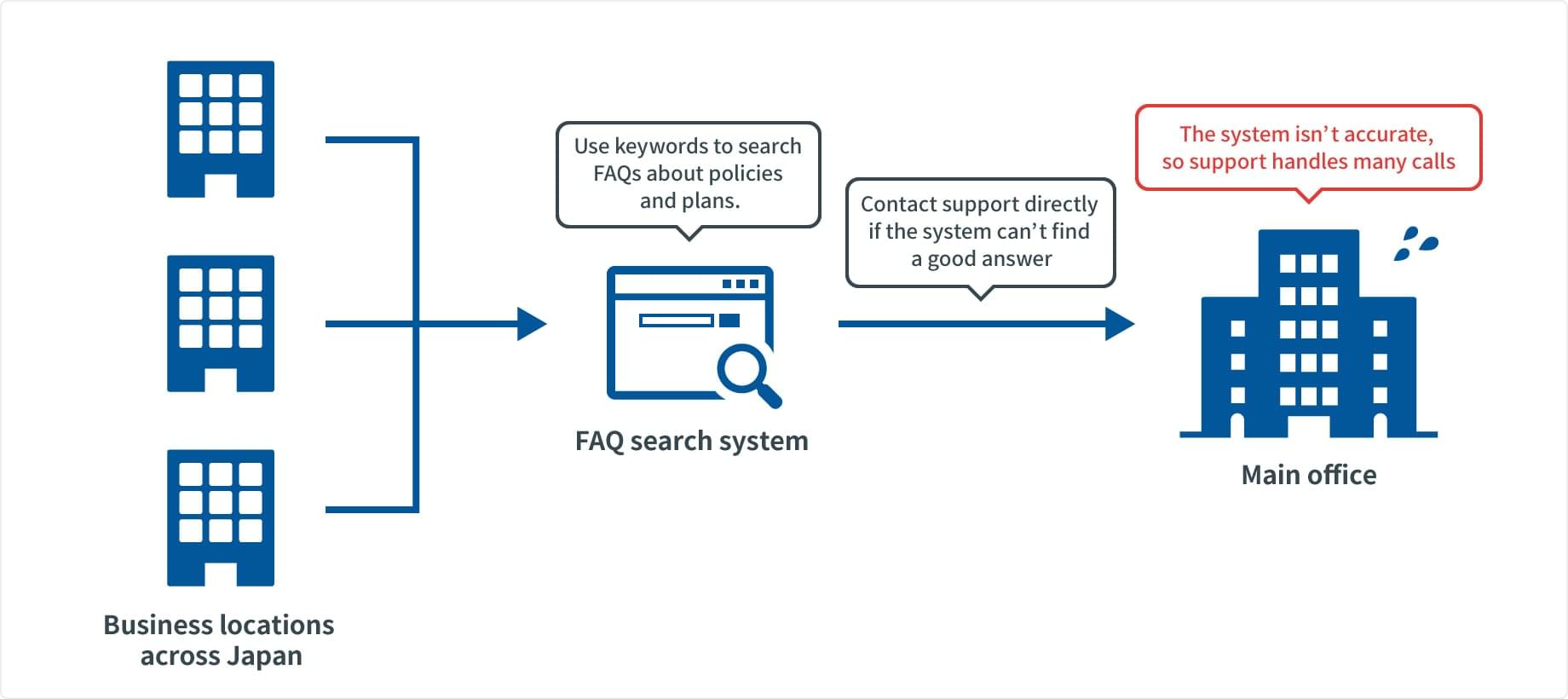 The Solution
Sompo Japan trained a Text Search Engine in MAGELLAN BLOCKS with three months worth of customer support data, or about 55,000 question/answer entries. Their new text search system soared to close to 80% accuracy, meaning most users were able to find answers without needing to contact the support team directly. Pleased with the results of this initial trial, Sompo Japan are working to expand their system even more.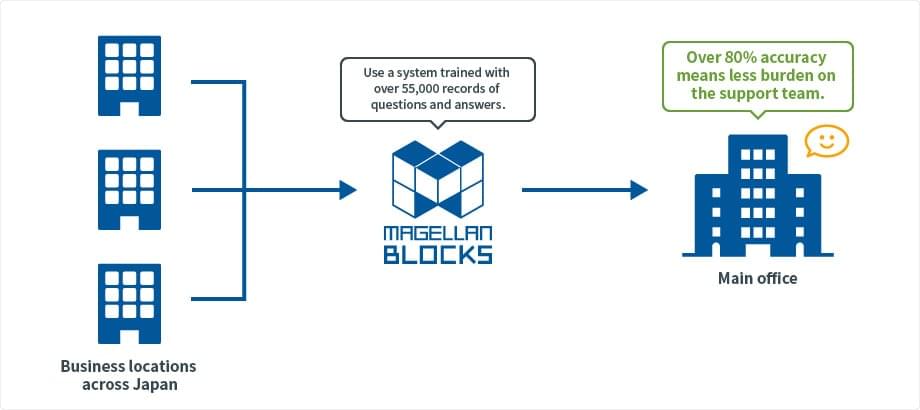 Publication date: August 2018
Companies are seeing success with MAGELLAN BLOCKS.