Use Case:Provide high-quality marketing proposals to more clients
Background:
Celebrating their 70th anniversary in 2018, Fukuhaku Printing has grown in the print industry by cleverly incorporating technology to improve and diversify their business. Their marketing team offers statistical analysis, market segmentation, and marketing support proposals to clients. While customers appreciated their high quality service, they could only scale according to the number of their expert employees. They were looking for a better solution.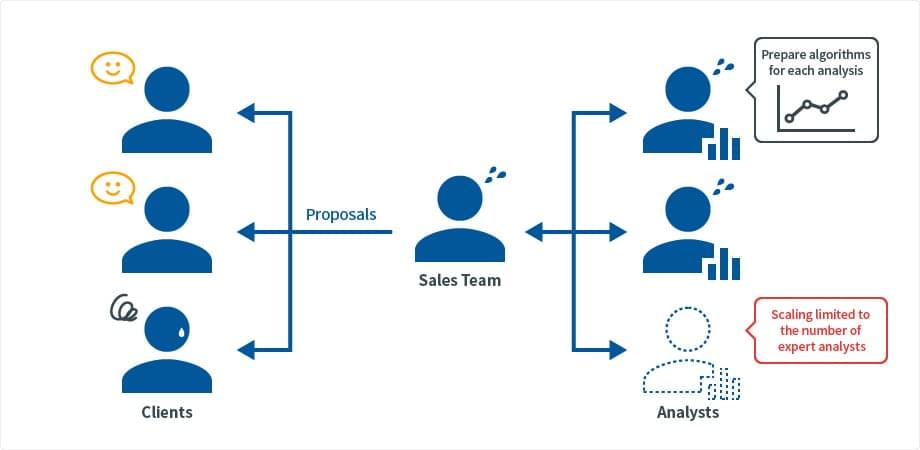 The Solution:
Impressed that users can get started right away without expert knowledge or programming skills, Fukuhaku Printing decided to start using MAGELLAN BLOCKS. First, they tried using the Model Generator to train a regression model for predicting customer numbers for small retails stores and supermarkets that achieved over 90% accuracy. Until now, their data analysts would prepare algorithms for each situation, but now anybody in the company could use the trained model to get quick, accurate results.

Now Fukuhaku Printing is expanding their use of MAGELLAN BLOCKS to offer a powerful marketing solutions service to their clients.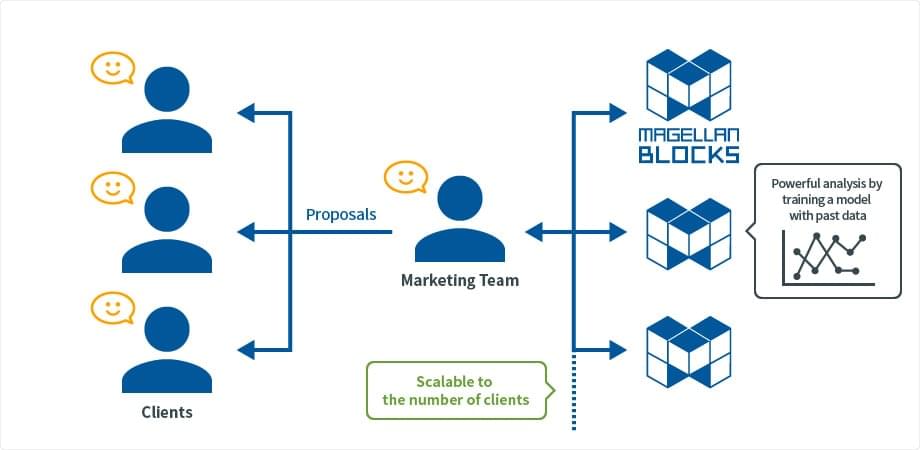 Services Used
Model Generator

Regression

Flow Designer
Companies are seeing success with BLOCKS.