Use Case 1: Forecast sales with over 98% accuracy and optimize inventory management
Background
GooDay is a home center chain centered in northern Kyushu, Japan with 65 store locations and over 80,000 items in stock. Until now, they compared past sales data with available inventory to manage orders, but the final decision for orders came from each store manager choosing based on their own experience and intuition. Try as they might, this would sometimes lead to over or under ordering items and missed sales opportunities.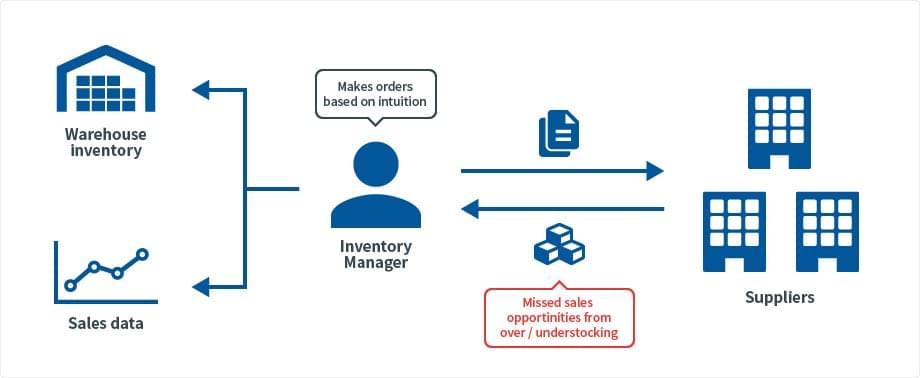 The Solution
Using MAGELLAN BLOCKS AI, GooDay created a regression model to predict sales of certain items. They explained that, "After training a model with three years of sales data for agricultural pesticide, we predicted sales of 402 units. We actually sold 413 units, which means our prediction was about 98% accurate."
They are now training more models for other items, so they won't need to only rely on just their own intuition.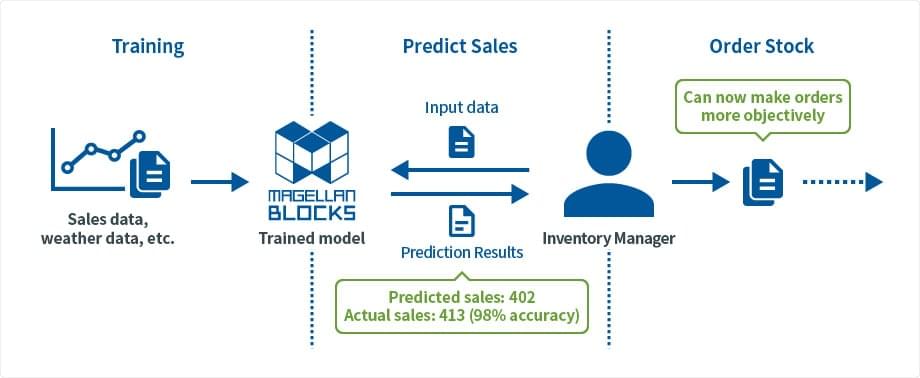 Use Case 2: Create a system to automatically rate flower quality
Background
When buying plants for the gardening department, three staff members in charge of purchases would go in person to examine and purchase flowers based on self-assigned quality ranks (S, A, B, C).
Beyond the inefficiency of having to send three staff members off-site, only staff experienced in gardening can reliably rank the quality of the flowers. Even still, the ranks assigned by the three veteran staff members would vary.

The Solution
GooDay used MAGELLAN BLOCKS image classification model to automatically assign ranks to images of flowers sent from the purchasing site. To build the model, they just prepared folders named S, A, B, and C, and filled each folder with example images of flowers for each rank. Then, they simply designated these folders into MAGELLAN BLOCKS, which automatically trained the model.
Now, even staff members who aren't trained in gardening can manage stocking flowers. And since MAGELLAN BLOCKS automatically ranks the images sent from the purchasing site, GooDay can be more efficient since they don't need to send staff anymore. After their success building models for violets and pansies, GooDay is now looking to expand the scope of their systems.

Companies are seeing success with MAGELLAN BLOCKS.